The FATBEE packs the fattest overdrive tones on the smallest bee yet. The first pedal on our babee series is a fully original overdrive circuit designed in collaboration with the legendary pedal designer Howard Davis.
A JFET Drive like no other, breaks up sweet and smooth like a tubee amp. The FATBEE can be used to warm up, sting or buzz any instrument you want! For every hungry bee out there looking to sweeten their tone up, the search is over!
Bee hungry, cause this pedal carries endless tone honey!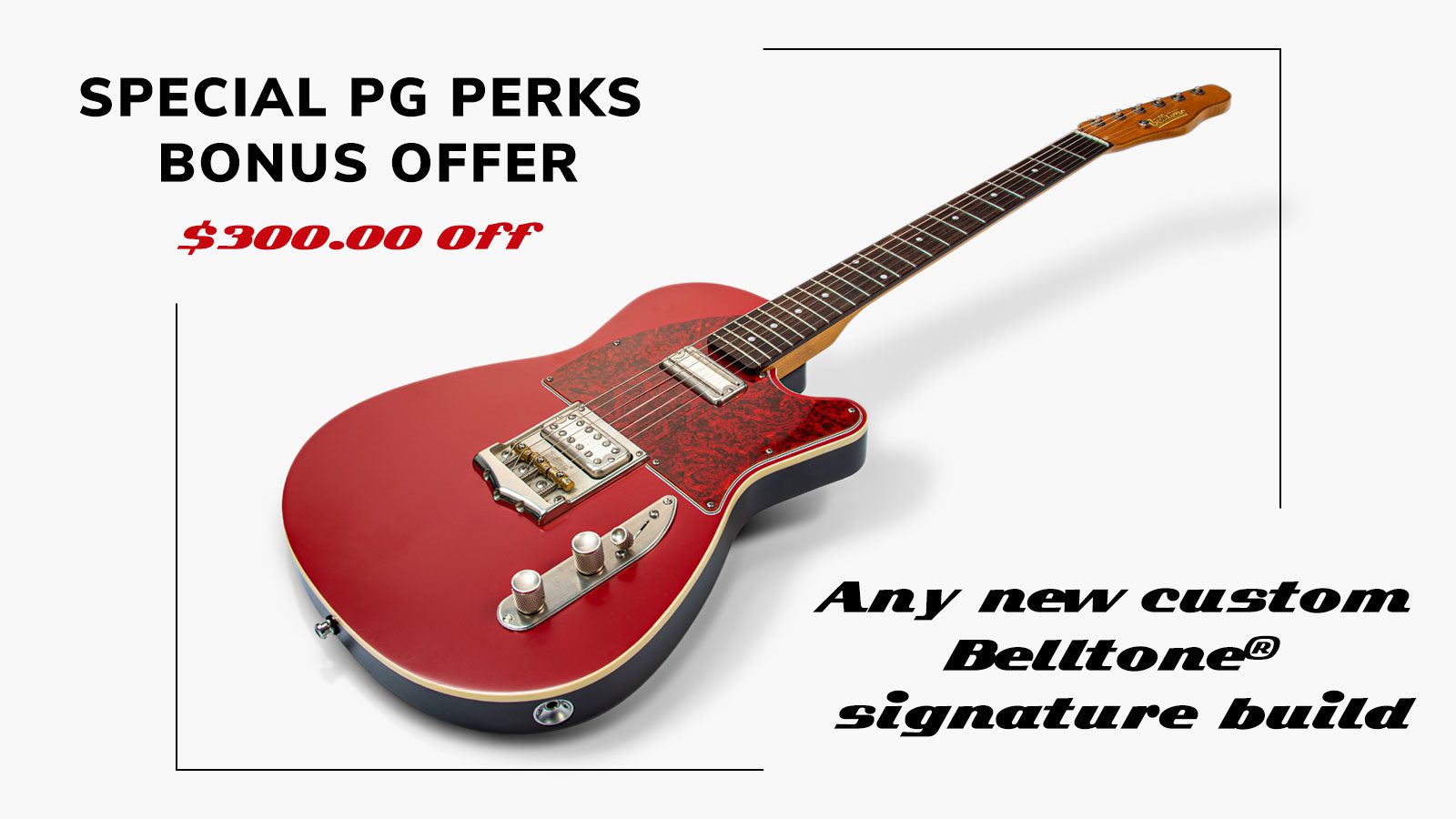 This $300 offer only applies to Belltone® Guitars' new custom builds at www.belltoneguitars.com on the 'Dream Lab' where promo code 'PG22' should be added to the comments section when submitting your signature build. This limited-time offer is valid only through Jan 16th. All new build submissions with the 'PG22' code need to be sent and received by 11:59 PM Jan 16th.
Giveaway Rules