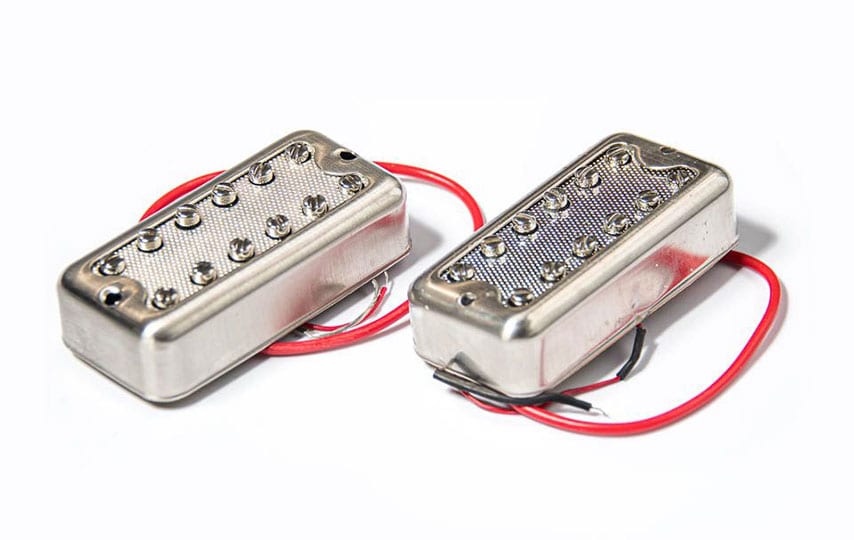 *Bell-Tron™
The classic 'Tron' reimagined with the increased clarity of a traditional filtertron but with more output, more mids, and overall greater punch. Housed in our exclusive hilo 'open silver foil face' casing.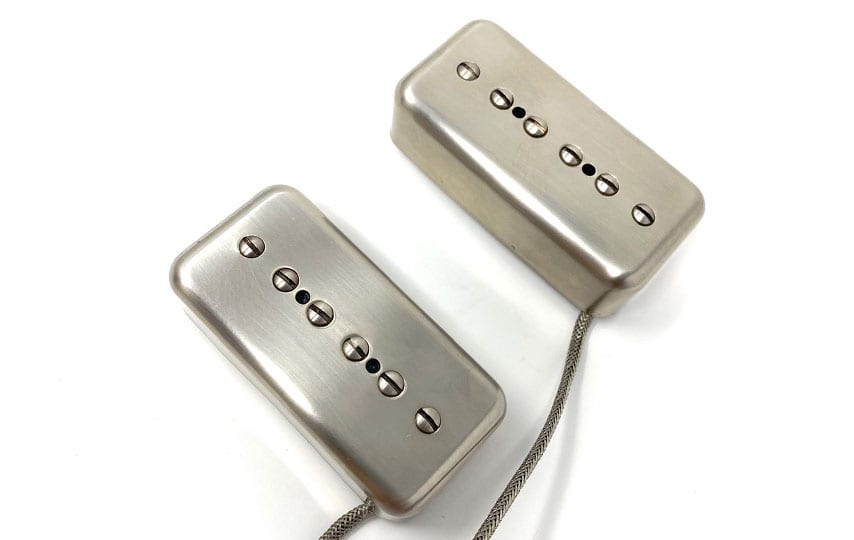 *Bell-90™
All the mid tone growl and kick of a standard single coil P-90 but without the 60 cycle hum. Housed in our brushed nickel filtertron size casing.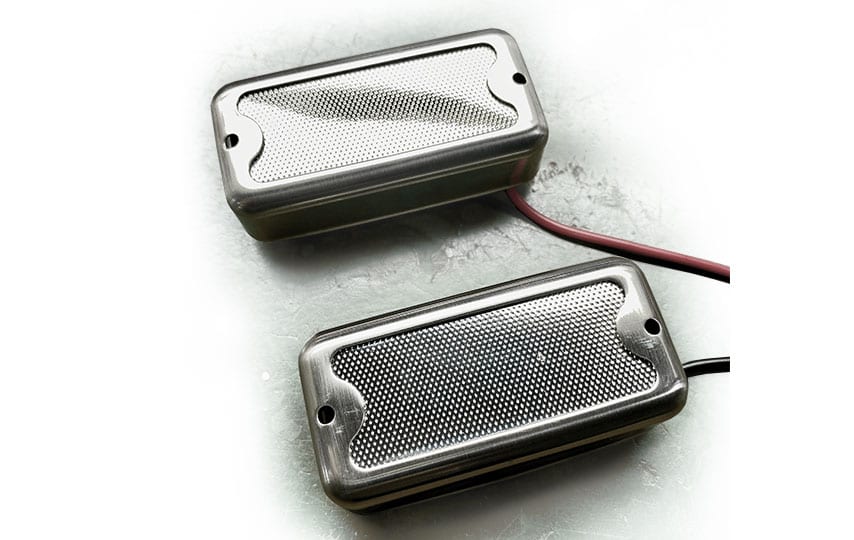 *Bell-Foil™
Hot Rodded PAF humbucker tone with articulate bass, rich mids, and smooth highs. Housed in our exclusive Hilo 'open silver foil face' casing.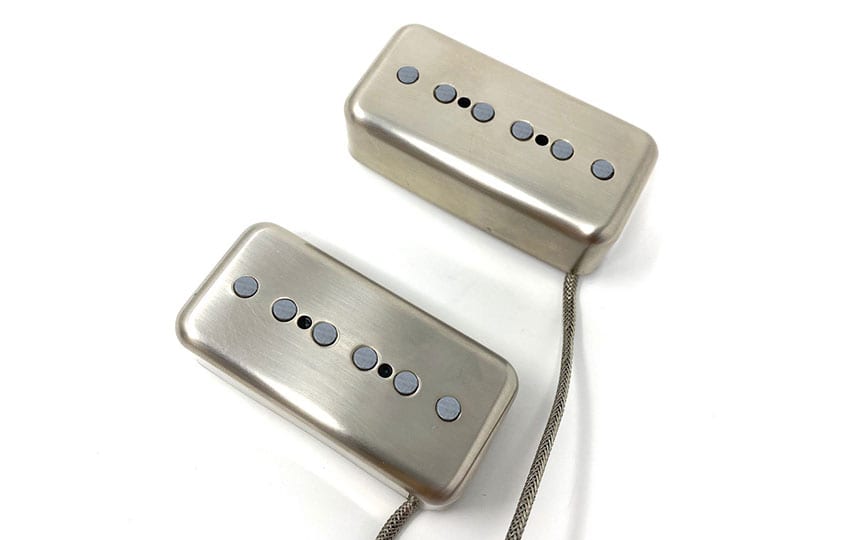 *Single-Bell™
Vintage Strat single coil tone with slightly more output in our 'noiseless' stack format. Housed in our full open face filtertron size casing.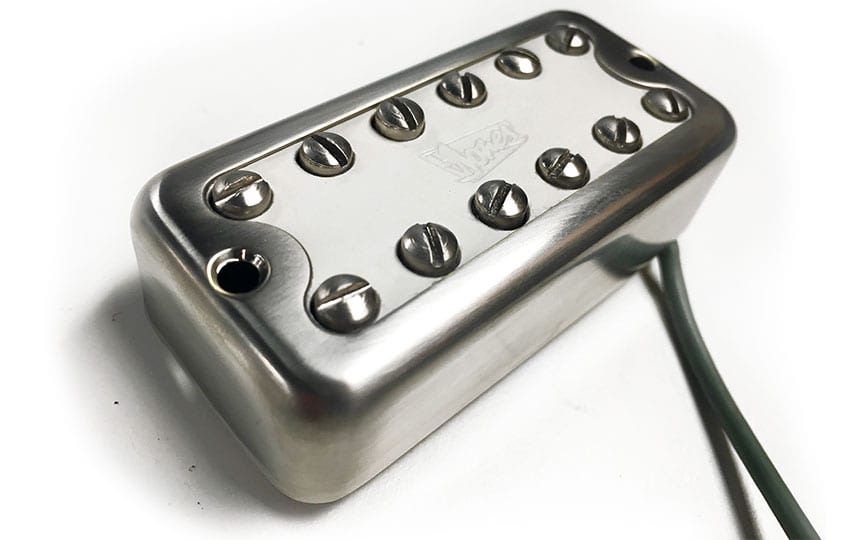 *Classic Plus-Bridge
Like a classic filtertron character but with more attitude, the TV Classic Plus is wound with thinner gauge wire providing slightly rounder top-end and touch of more output. Many players desire a Filter'Tron that has "more" to it's sound … this pickup fills that need very well.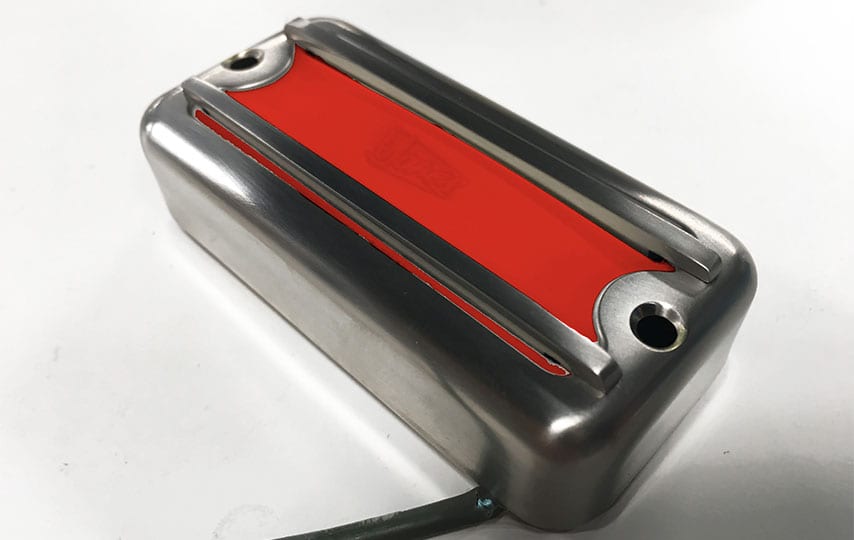 *SuperTron - Neck
The TV Jones Super'Tron is a replica of the original early 1960's prototype design. It is basically a TV Classic with steel blades instead of pole screws and the resulting tone retains classic Filter'tron clarity, but with a bold and full broadband punch. The steel blades used in the Super'Tron provide a larger magnetized surface area producing greater inductance and you will notice a little more output and body with a slightly more accentuated lower-mid range. Warmer and less aggressive than the mid 1960's Gretsch Super'Trons.
– Both pickups are housed in a vintage style hilo-tron 'open face' casing. They are offered in Black, Off White Parchment, and Red.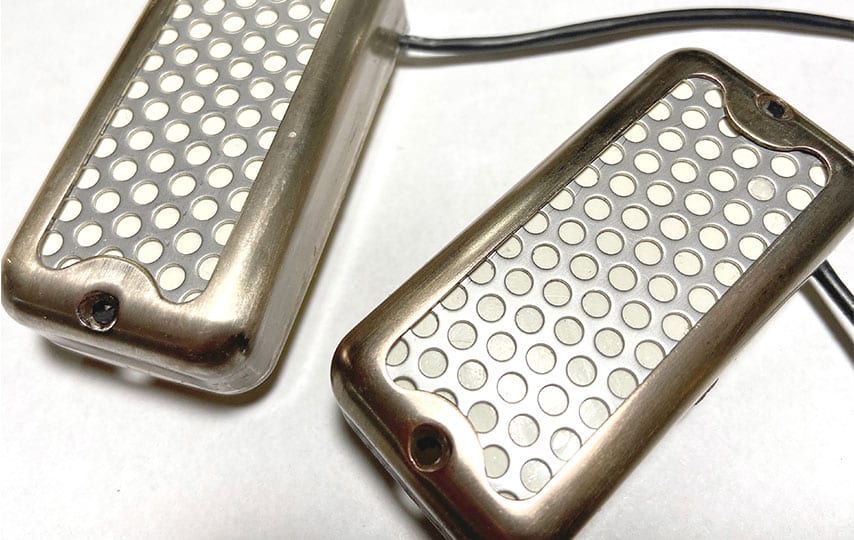 *Dot-Tron PAF
Captures the warm, clean, and smooth characteristics of the late 50's, early 60's PAF humbuckers with just a pinch more output. Housed in Benson's retro dot mesh casing.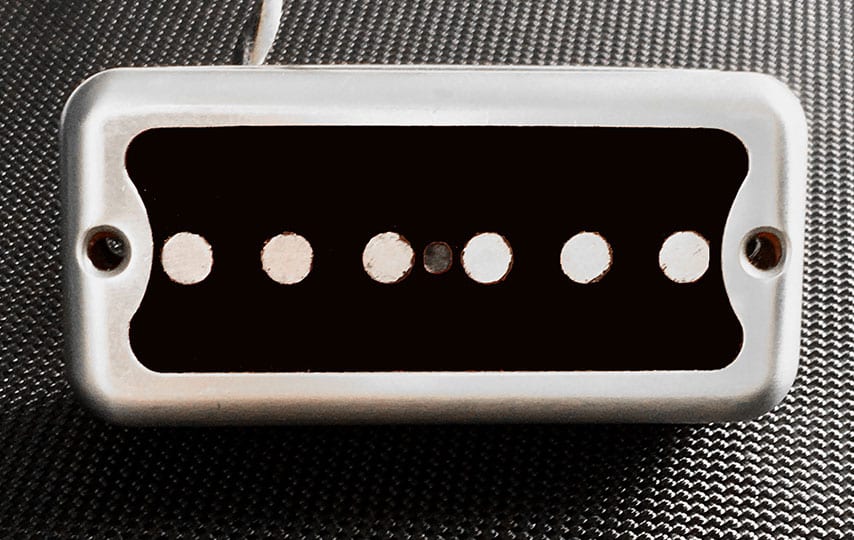 *Single Tron
Classic 60's Strat single coil tone with bell-like clarity and definition. Bright high end, smooth mids, and a balanced low end. Available in Black, White, and Brick.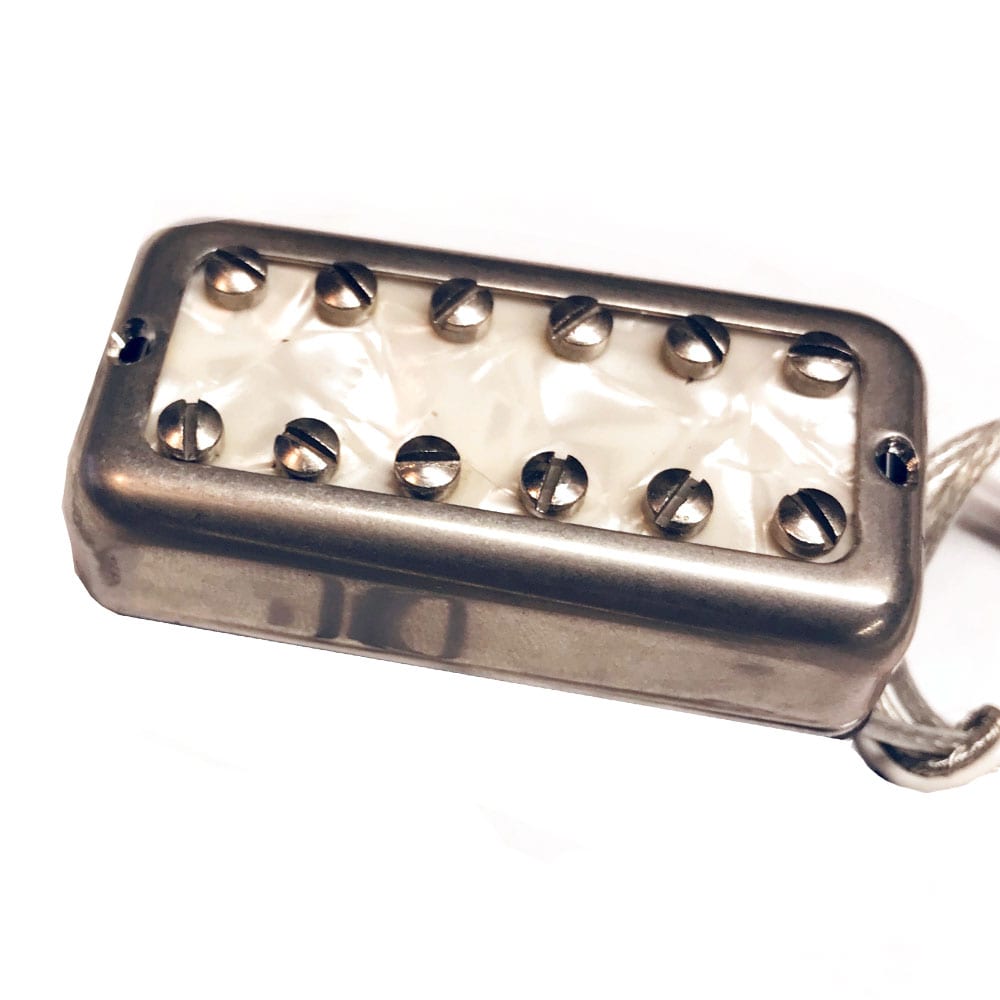 *BBQ Tron - bridge
All the refined brawn of the BBQ standard humbucker in a filtertron package. It is 'hot' but not a distortion pickup, just more muscle. Very different tonality than a standard vintage Filtertron pickup. If you're looking for a direct traditional Filtertron replacement sound (sparkle/jangle), this isn't the pickup for you. But if you are seeking a more aggressive mid soaked sonic approach that retains clarity and articulation, this is a great choice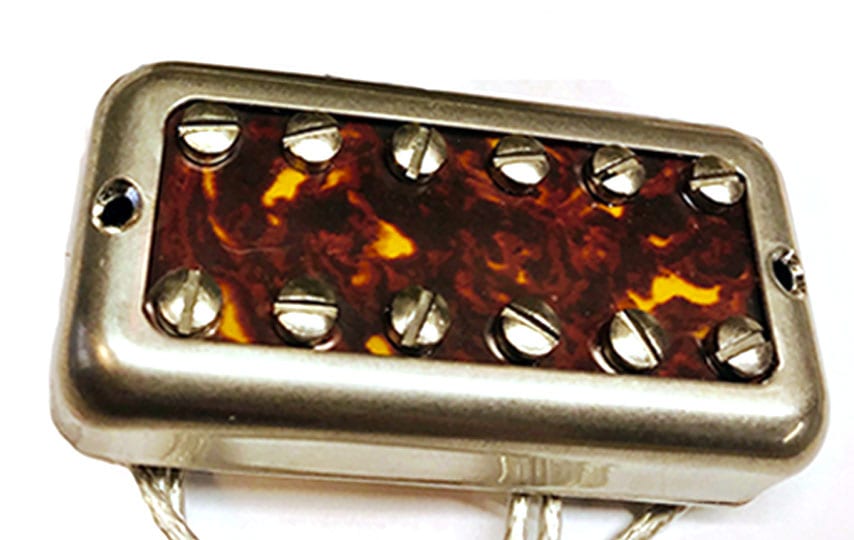 *Tex Tron - Neck
Perfect partner to the BBQ Tron bridge pickup … Slightly less output but with great warmth and punch. Both pickups are available in Vintage White Pearl and Tortoise Shell open face format.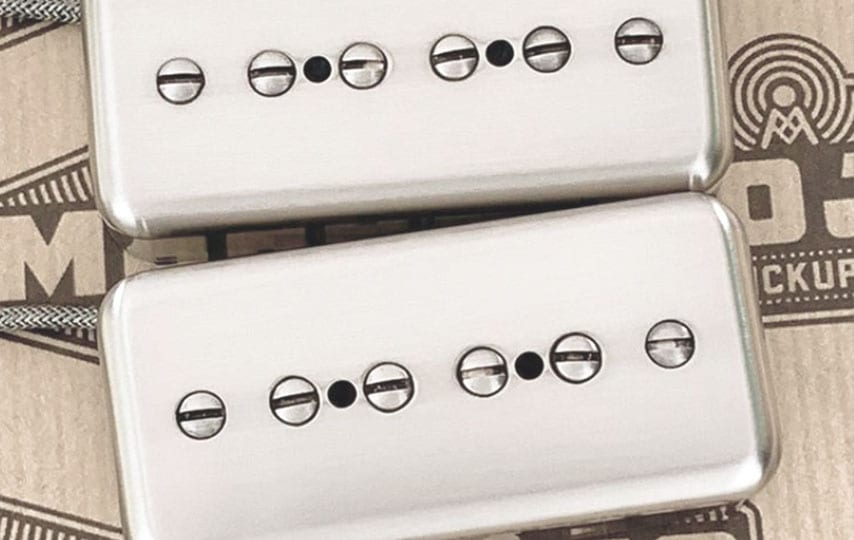 *Mojo Tron-90
True untamed vintage single coil P-90 tone but in a Filtertron size casing. Played clean, they are clear, bright but with a somewhat rounded high end warmth, and when pushed hard, they rock & rage with a full, deep mid driven howl.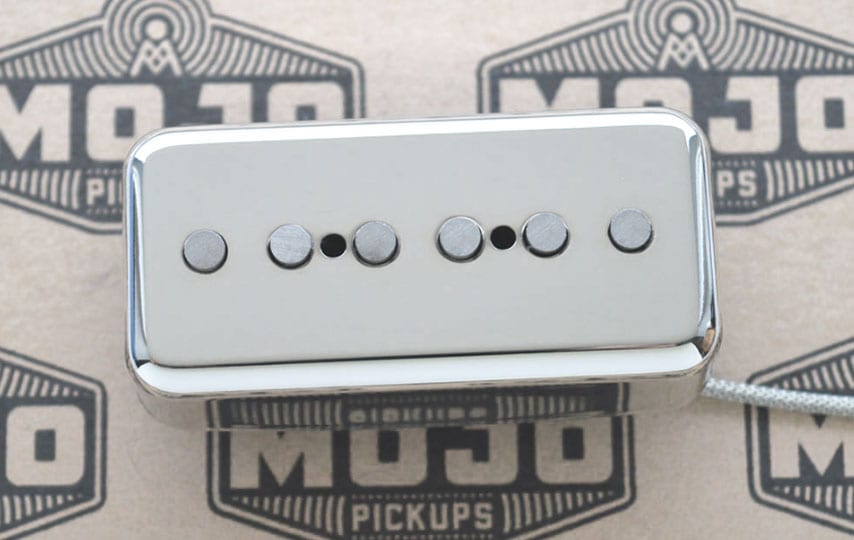 *MojoTron® Single Coil
Utilizes Fender style Alnico 5 rod magnets for extra brightness and sparkle. Provides the classic single coil bell-like chime and articulation in a Filtertron® size P-90 style casing